"Peaches" is a major Punk Rock song and single from The Stranglers IV in 1977. The radio version had to be re-recorded with less explicit lyrics.
The song was controversial because of its anarchist, non-conformist, "sexual" content, primarily aimed at shaking up the establishment and poking the eye of the new politically correct punk movement.
Wikipedia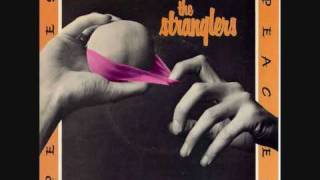 Strolling along minding my own business
There goes a girl and a half
She's got me going up and down
Walking on the beaches looking at the peaches
More Punk music on the blog.