Remembering Papa Jo Jones (not to be confused with Philly Joe Jones).
He's one of the greatest drummers in the history of Jazz. Most inventive, he frequently improvises the most unpredictable and bold breaks with an impressive rythmic energy. This example of his drum solo shows his amazing and unique variety.
Louis Panassié – l'Aventure du Jazz
On this day, Jazz drummer "Papa" Jo Jones is born Jonathan David Samuel Jones in Chicago, Illinois. He was a member of Count Basie's Orchestra from 1934-1948.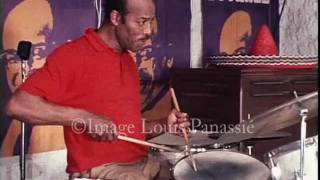 A band leader and pioneer in jazz percussion, he anchored the Count Basie Orchestra rhythm section from 1934 to 1948.
Here he's performing a drum solo in 1957.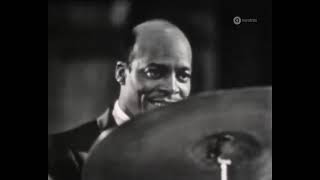 Caravan with Coleman Hawkins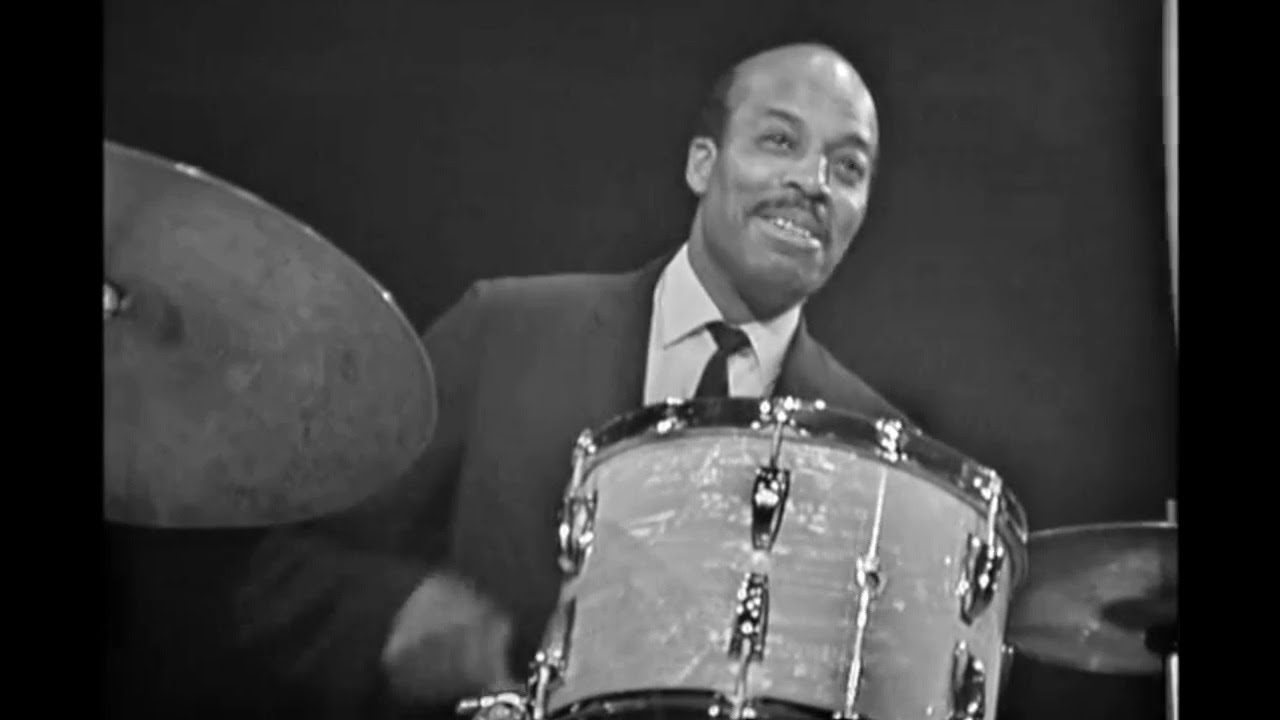 Coleman Hawkins – Tenor sax
Charles Thompson – piano
Harry Edison – trumpet
Jimmy Woode – bass
Jo Jones – drums
Live at Wembley Town Hall London, October 2, 1964.
Jo Jones' style
He was one of the first drummers to promote the use of brushes on drums, and shifting the role of timekeeping from the bass drum to the hi-hat cymbal.
In contrast to the prevailing jazz drum style exemplified by Gene Krupa's loud, insistent pounding of the bass drum on each beat, Jones often omitted bass drum playing altogether. Jones also continued a ride rhythm on hi-hat, while it was continuously opening and closing instead of the common practice of only striking it while it was closed. Jones's style influenced the modern jazz drummer's tendency to play timekeeping rhythms on a cymbal, that is now known as the ride cymbal.