November 21, 1975 – Queen: A Night at the Opera is released.
Mama mia… 47 years ago… I'm getting old…
But as you all know: too young to die, too old to rock'n'roll… (Jethro Tull)
A few weeks before, Queen released the single Bohemian Rhapsody, a song nobody but the band thought would ever be a hit. It's gone on to sell over 14 million copies.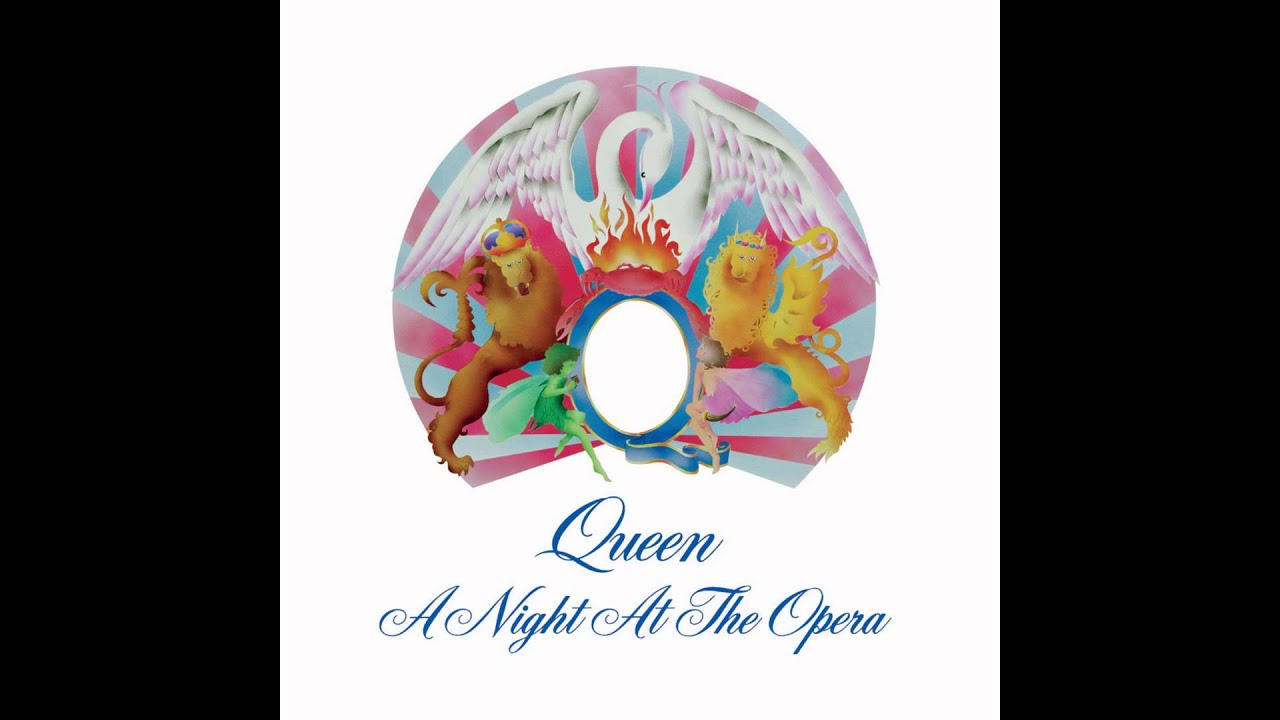 A Night at the Opera is the fourth studio album by Queen, released on this date in November 1975. It reached #4 on the Billboard 200 Top LP's chart and topped the UK LP chart for four weeks. The classic song "Bohemian Rhapsody" reached #2 on the Billboard Hot 100 chart. The song was ranked by Rolling Stone at #163 on their list of "The 500 Greatest Songs of All Time". The album takes its name from the Marx Brothers film A Night at the Opera, which the band watched one night at the studio complex when recording.
Co-produced by Roy Thomas Baker and Queen, A Night at the Opera was, at the time of its release, the most expensive album ever recorded. A commercial success, A Night at the Opera has been voted by the public and cited by music publications as one of Queen's finest works.
Allmusic 5/5
A NIGHT AT THE OPERA
Excerpts from an essay on Queen's website, by Greg Brooks and Gary Taylor
Queen's fourth and probably best known album, was recorded in England between August and November 1975. Such was the complexity of the compositions that no less than six different studios were employed (Roundhouse, Sarm East, Rockfield, Scorpio, Lansdowne, Olympic), with the band members often recording various parts simultaneously in order to work most efficiently and get through it all. The sessions were long and grueling and spanned four long months. Once again the band produced the album with trusted collaborators Roy Thomas Baker and Mike Stone, and what emerged was a genuine triumph on all levels, meticulously pieced together to make the best possible album.
Opera would propel Queen on to the world stage on a mammoth scale and establish them as a major international force. Though it was never in any doubt within the band, it proved that Seven Seas Of Rhye and Killer Queen were not fleeting hits from another glam-type British wannabe band; Queen were here to stay and Rhapsody and The Opera would confirm it conclusively for those in any doubt.
A Night At The Opera is a wonderfully rich and diverse gathering of carefully constructed and, some might say, unlikely compositions from all four band members. Brian May would later refer to as "Queen's Sgt Peppers." Every track is strong and, let's not overlook the obvious, every moment from beginning to end is beautifully recorded. The late lamented Mike Stone (engineer), who sadly passed away in 2002, was instrumental in the sound of this album, and others. Opera spans all kinds of musical styles and genres and veers off at tangents as unlikely the album title itself. Aside from the well known material, also on this album is to be found Freddie Mercury's exquisite Love Of My Life, which, it is rumored, was inspired by his long time girlfriend of the time Mary Austin, though he himself of course never confirmed or denied it. Freddie's lead vocal and harmonies are breathtaking here.
Freddie: "Love Of My Life is a lovely little ballad. My classical influence comes into that. Brian plays real life-size harp on that. I remember thinking, I'm going to force him to play 'til his fingers drop off!"
Freddie's vocal he delivers on Brian's epic The Prophet's Song (a song inspired by a dream), is just awesome and also on his own songs Seaside Rendezvous and the delicate Lazing On A Sunday Afternoon.
Freddie: "Brian has an outrageously mammoth epic track, The Prophet's Song, which is one of our heaviest numbers to date. He's got his guitar extravaganza on it. You see, Brian's guitar is specially built, so he can almost make it speak. It will talk on this track."
Brian's other contributions, Sweet Lady, 39 and Good Company could not be more different, and show their author as a more than competent singer. Brian sings the lead for Good Company and 39, but leaves Sweet Lady and The Prophet's Song, very wisely, to the powerhouse that is Freddie Mercury, and a Freddie clearly at the very pinnacle of his vocal prowess. Roger Taylor sings his own In Love With My Car, and does so impeccably, making it a highlight of this album, while John too leaves Freddie to take on Best Friend. The albums kicks off in dramatic fashion with Freddie's acerbic Death On Two Legs, and ends, rather more sedately with a new mix of God Save The Queen.
Freddie: "Death On Two Legs was the most vicious lyric I ever wrote. It was so vindictive that Brian felt bad singing it. No-one would ever believe how much hate and venom went into the singing of that song, let alone the lyrics themselves. Just listen to the words carefully. It's a nasty little number which brings out my evil streak. I don't usually like to explain what I was thinking when I wrote that song. It's about a nasty old man that I used to know. The words came very easy to me. I decided that if I wanted to stress something strongly, like that, I might as well go the whole hog and not compromise. I had a tough time trying to get the lyrics across. I wanted to make them as coarse as possible. My throat was bleeding – the whole bit. I was changing lyrics every day trying to get it as vicious as possible. When the others first heard it they were in a state of shock. When I was describing it they said, 'Oh yeah!' but then they saw the words and they were frightened by it. But for me the step had been taken and I was completely engrossed in it, swimming in it. I was a demon for a few days. I decided that if I wanted to stress something strongly, like that, I might as well go the whole hog and not compromise."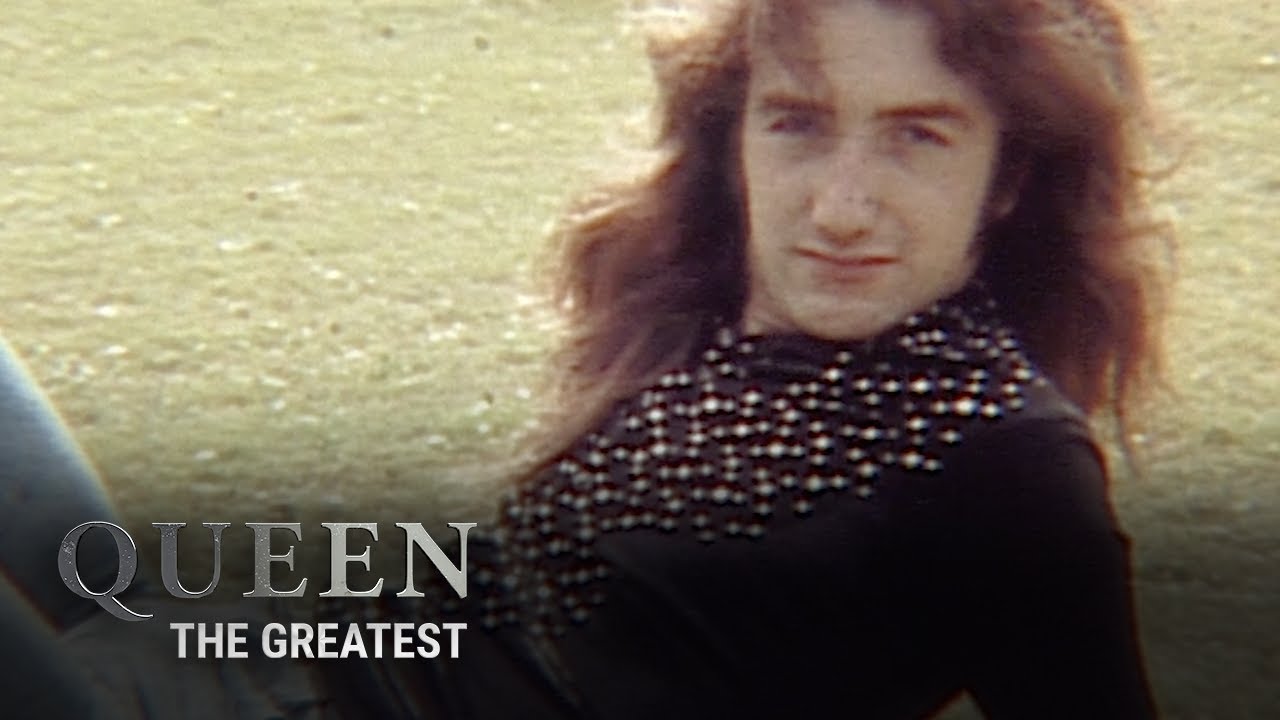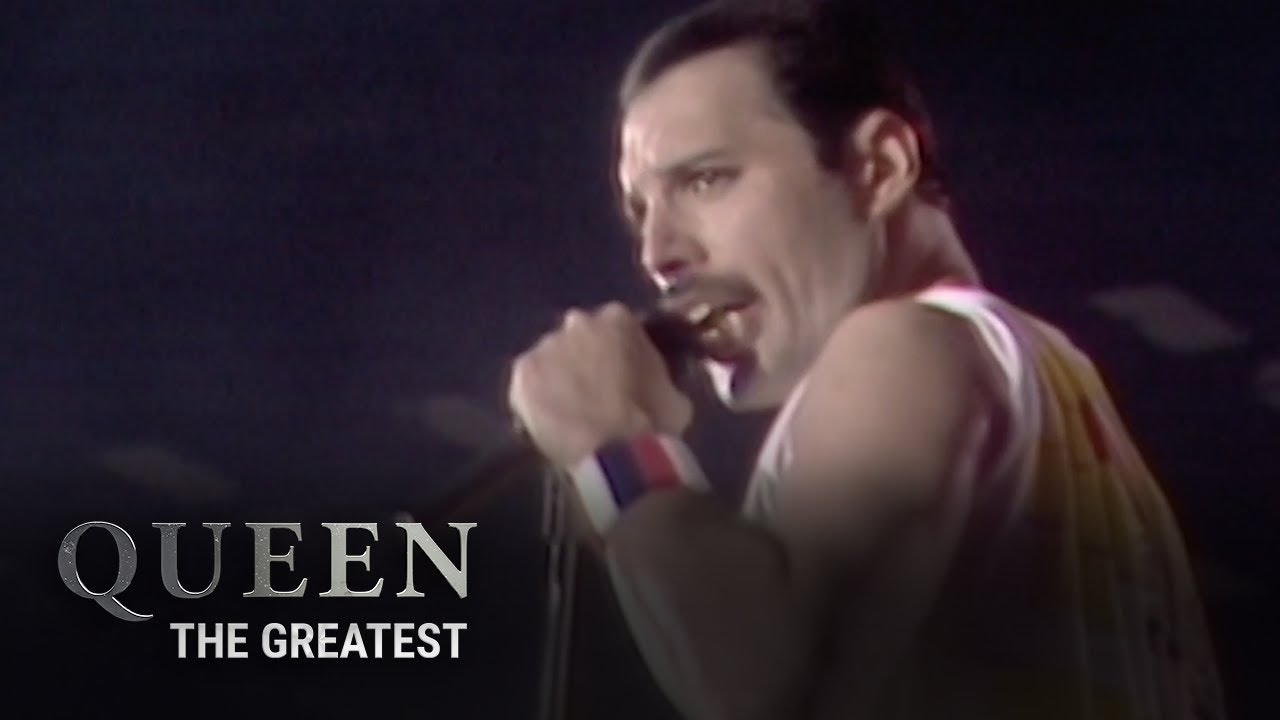 ORIGINAL ROLLING STONE REVIEW
In less than three years, with four albums, Queen has risen from the heavy-metal minor leagues to a position approaching that of Led Zeppelin and Deep Purple. But the group has some annoying weaknesses, notably a tendency toward lyrical abstraction. In addition, the imagination that inspired the slick ragtime jazz (with vaudeville overtones) of Sheer Heart Attack's "Bring Back That Leroy Brown" becomes obsessive on A Night at the Opera, where the same stylistic idea is reworked, into three songs. But ultimately, the group's willingness to experiment, even when they fail, makes them interesting.
They have the ability to write first-rate pop/rock songs. Guitarist Brian May's "39" is his best attempt yet at Paul McCartney-style crooning, but it's on side two that the vocals really take command. On "The Prophet's Song," the best track, May's powerful guitar perfectly complements the rich, multi-tracked harmonies of lead singer Freddie Mercury. Throughout the record, the group makes the most effective use of vocal rounds, choruses and harmonies in the heavy-rock genre since Argent's Ring of Hands.
Like all heavy-metal groups, Queen's most easily distinguished trait is a knack for manipulating dynamics. But what sets them apart is their selection of unlikely effects: acoustic piano, harp, acapella vocals, no synthesizers. Coupled with good songs. Queen's obviously the strongest contender in its field.
~ Kris Nicholson (April 8, 1976)
TRACKS
Side one
Death on Two Legs (Dedicated to…) (Mercury) – 3:43
Lazing on a Sunday Afternoon (Mercury) – 1:08
I'm in Love with My Car (Taylor) – 3:05
You're My Best Friend (Deacon) – 2:50
'39 (May) – 3:25
Sweet Lady (May) – 4:01
Seaside Rendezvous (Mercury) – 2:13
Side two
The Prophet's Song (May) – 8:17
Love of My Life (Mercury) – 3:38
Good Company (May) – 3:26
Bohemian Rhapsody (Mercury) – 5:55
God Save the Queen (Traditional, arr. May) – 1:11
CD Bonus Disc tracks
Keep Yourself Alive (Long-Lost Retake, June 1975) (May) – 4:04
Bohemian Rhapsody (Operatic Section A-cappella Mix) – 1:03
You're My Best Friend (Backing Track Mix) – 2:57
I'm in Love With My Car (Guitar & Vocal Mix) – 3:18
'39 (Live at Earl's Court, June 1977) – 3:46
Love of My Life (South American Live Single, June 1979) – 3:43