Bob Marley's universal appeal, impact on music history and role as a social and political prophet is both unique and unparalleled. The definitive life story of the musician, revolutionary, and legend, from his early days to his rise to international super-stardom. Made with the support of the Marley family, there is rare footage, incredible performances and revelatory interviews with the people that knew him best.
By Magnolia Pictures
Marley – Trailer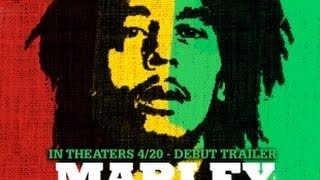 A documentary (144 min) on the life, music, and legacy of Bob Marley.
Full documentary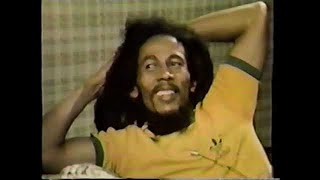 Marley's Soundtrack
From early tracks (such as Bob's first single, a cool Ska track, in 1962) to many live renditions ( No Woman No Cry or War in London, I Shot the Sheriff in LA), the 2 CD set follows the documentary needs. It contains a few Dub remixes too.
If you're a Reggae and Bob Marley afficionado, you won't discover a magical piece here. If you're new to this Jamaican music, you'll get a nice overview. Listen to the OST on African Music Forum.